The Gourmet Kitchen Studio Rental and Prep Kitchen are clean-lined and tastefully conceived.
Polished and stocked with every professional touch to make a shoot or event a smooth process and total success, Cooktop Studio in New York is truly enjoyable and inspiring to spend time in. Despite its generous square footage and excellent layout and flow, it's serene and comfortable, not sterile or stark. To wit, the Gourmet Kitchen and Prep Kitchen are clean-lined and tastefully conceived, rendered in a peaceful, sophisticated color palette in lieu of endless expanses of white and marble. Our kitchen studio rental, based in Brooklyn, New York, is filled with a distinct sense of place, the soothing, creative environs feel and function like a beautiful home, elevated with all means of professional equipment, finishes, and detailing. Because work and play can, in fact, coexist harmoniously, as Cooktop proves.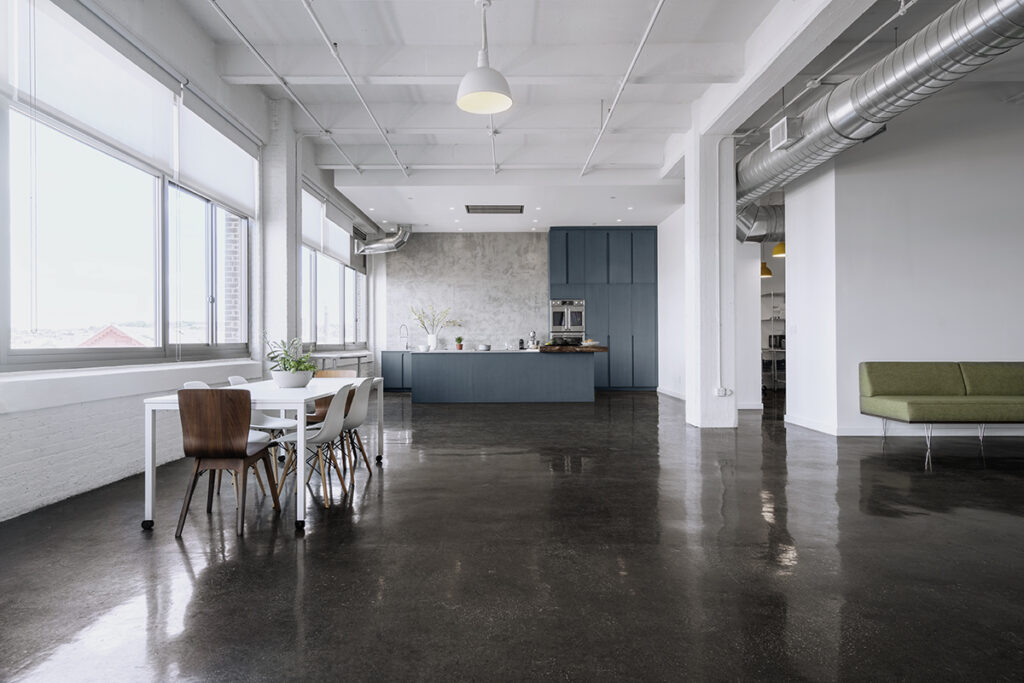 Enjoy incredible waterfront views with Northern exposure, which illuminate the photo studio in sunlight
With 14-foot ceilings, 200 amp service, HVAC cooling and heating, and state of the art finishes throughout ensure a comfortable, fully equipped work environment for everyone on the call sheet, whether situated in the Gourmet Kitchen, Prep Kitchen, Client Lounge for relaxing or dashing off emails and calls between shots, or Retouching Area equipped for all post-production work. There's also designated Client Parking plus easy access via subway, ferry, or car, making the journey to Cooktop as effortless as the experience of cooking, shooting, editing, and hosting tastings in the space itself.
See examples of some recent Kitchen Studio Rentals NY HERE
3,600 Sq. Ft. Space with Gourmet Kitchen, Prep Kitchen, Client Lounge + Retouching Area