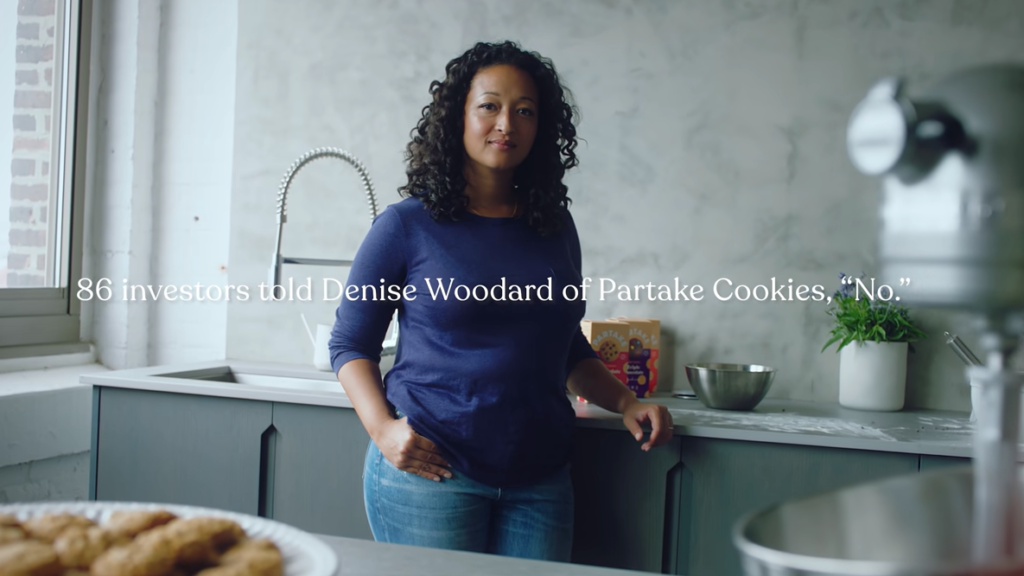 Cooktop's Kitchen Studio, located on the waterfront in Sunset Park just minutes from New York City, was recently featured in Pharrell Williams' official video for "Entrepreneur" featuring Jay-Z. Directed by Charles Kidd, otherwise known as Calmatic, the "Entrepreneur" music video showcases a series of Black entrepreneurs including actress, writer, and producer Issa Rae and Marathon Clothing founder Nipsey Hussle.
In an interview with Time magazine, Williams said: "The intention for a song was all about how tough it is to be an entrepreneur in our country to begin with. Especially as someone of color, there's a lot of systemic disadvantages and purposeful blockages. How can you get a fire started, or even the hope of an ember to start a fire, when you're starting at disadvantages with regards to health care, education, and representation?"
Our 3,600-square-foot studio kitchen rental space served as the backdrop for Denise Woodard, founder of Partake Foods, a maker of Gluten-free, vegan, non-GMO and allergen free cookies. Denise's story and rising success is especially notable as she was rejected by 86 investors until the company secured funding from established investors like Jay-Z's Marcy Venture Partners. While Partake Foods' sales have started to take off – her cookies can be found at Target and some 3,000 stores nationwide – that success did not come without challenges.
Reflecting on her company's journey, Woodard said: "It always feels like we're just scraping by, like you're almost at the end of the rope and thankfully the rope gets a bit longer. I think that we were able to raise the money though because I felt like the partners we brought on saw the need for our product. They liked our product in terms of taste and nutritional value, and really believed in me and the story of Partake.
Watch the Official Video for "Entrepreneur" Below
Cooktop's Kitchen Studio and the segment on Denise Woodard appears around the 3-minute mark.
Cooktop was honored to be part of the "Entrepreneur" music video featuring Black entrepreneurs like Denise and we wish her and Partake Foods continued success.