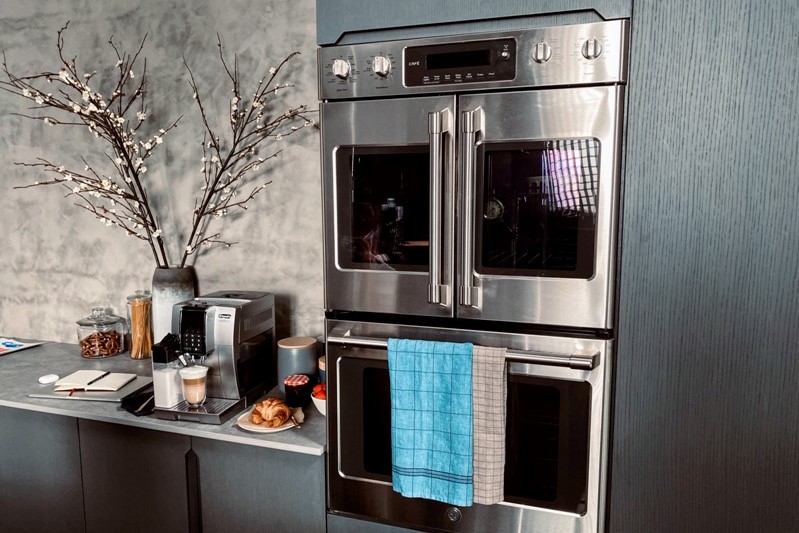 Last week Cooktop Studio's gourmet kitchen studio rental located in Brooklyn, New York, was chosen to be the location for a video production of a couple of new and improved De'Longhi brand espresso machines.
De'Longhi really loved Cooktop's studio kitchen and wanted their machines in the cool contemporary environment that it portrays. To our surprise they also wanted to have a second kitchen option for the second machine that they were promoting. Because of the size of the studio they decided to call 4×8 Workshop, a set builder, and place the second kitchen at the other end of the studio!
This was the biggest production that we have had so far at Cooktop Studio. The house was full of ARRI SkyPanels, Gemini 2x1s, and even a couple of ARRI 4k HMIs.
Below are some behind the scenes photos of the kitchen build and video shoot!
About De'Longhi
De'Longhi is an international leader in household appliances with a presence in over 45 countries and products in three main categories: espresso, specialty cooking and home comfort. After more than a century of perfecting its products, De'Longhi remains committed to creating innovations that bring convenience and style into every customers' home; making the everyday better.
About CookTop Studio
Cooktop is an innovative, beautiful, New York, photo, film and video rental studio located on the waterfront in Sunset Park just minutes from New York City. Our photo studio kitchen is a bright, tasteful space built with myriad users in mind, from chef to director to food stylist to producer. The 3,600-square-foot studio kitchen rental space has an airy yet private and intimate feeling. The studio is equipped with everything needed to be able to walk in and start your video or film shoot, host a launch, or throw a dinner party.