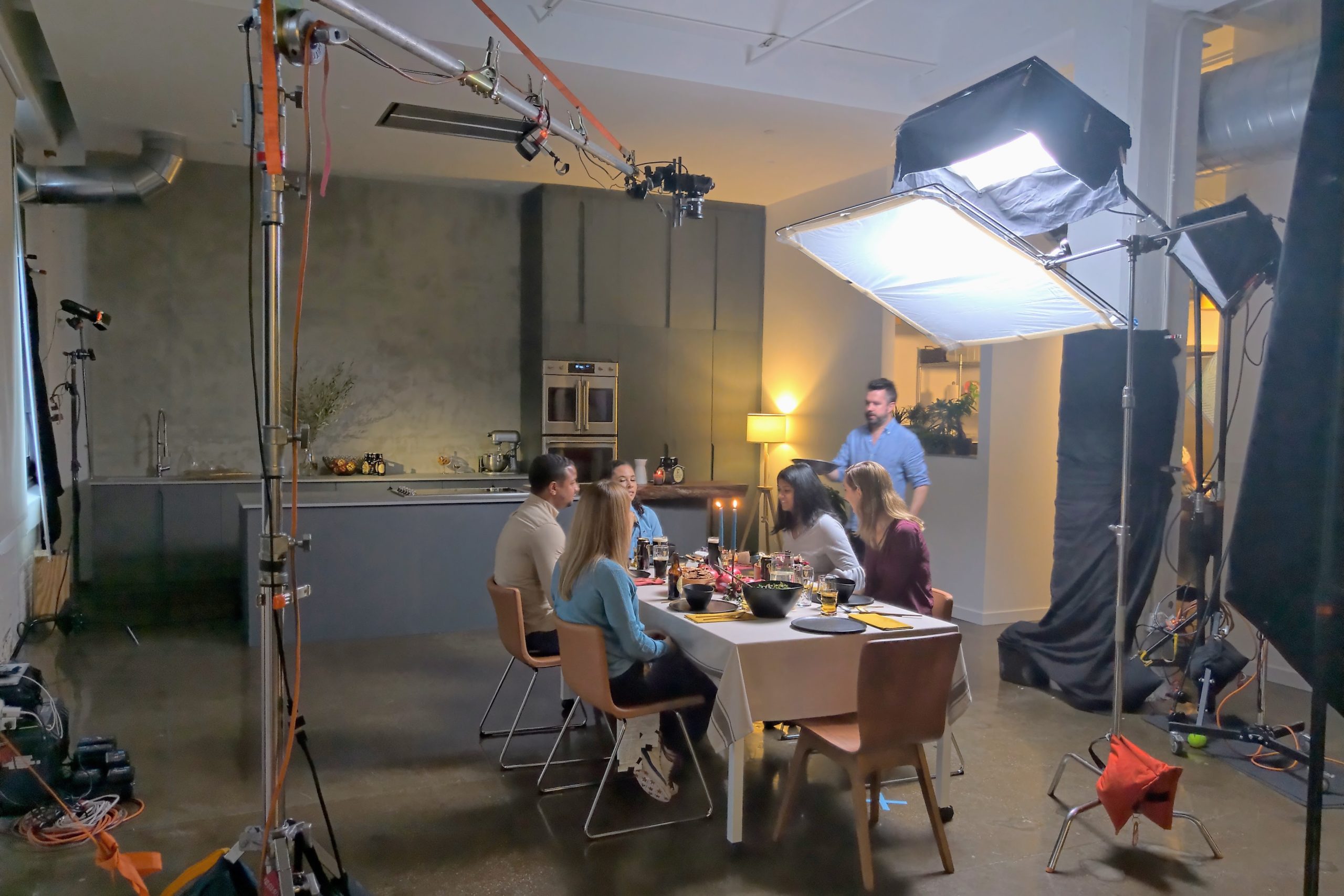 That's a wrap!, shouted the director from the set on the third day of shooting at Cooktop's kitchen studio rental in Sunset Park, Brooklyn, New York. Three days of shooting Holiday recipes using Guinness Extra Stout in each dish was to provide video content for Vox Media's Eater website.
A few weeks before the official opening of CooktopStudio in New York I received an email inquiry as to the availability of the studio for a video shoot using our just finished shooting and prep kitchens. The director, Daniel Klein, who shoots the critically acclaimed web documentary series Perennial Plate (www.perennialplate.com), which is dedicated to socially responsible and adventurous eating, was in search of a location to use for these upcoming Guinness videos. As our website at that time www.cooktopstudio.com was under construction I sent photographs of the kitchens and shooting spaces from all different angles. He loved the space and wanted to send a location scout the next day to check it out and take some images to send to his client. Dylan the scout showed up the next day and did a walk-through taking pictures and asking a lot of questions about the space and the building. Can we park our truck downstairs? Yes, Is there a freight elevator? Yes, how high are the ceilings? 14ft, how much power in the space etc. The next day Daniel emailed asking to hold the space for now and would confirm the dates once his talent was booked and confirmed. The call from Daniel came in a couple of days later and we were a go! Our first official booking for CooktopStudio, how exciting!
NEW YORK KITCHEN SHOOT
We created CooktopStudio to focus on all food industry related projects. A kitchen studio rental where photographers, filmmakers, food stylists and clients could gather and create, with everything they might need for the project at their disposal.
Daniel's crew showed up at 8:00am the first morning and started setting up cameras and lights in preparation for the shoot. Hair and makeup came later, then the talent, by one o'clock they were ready to begin shooting. I watched with an eagle eye as the day unfolded in front of me and all was going well! The three days went by without a hitch and everyone was quite pleased with the results.
CooktopStudio had its first client under its belt!
Below are some bts photos of the shoot and the final product.
Click here to learn more about the Cooktop Kitchen Studio Rental