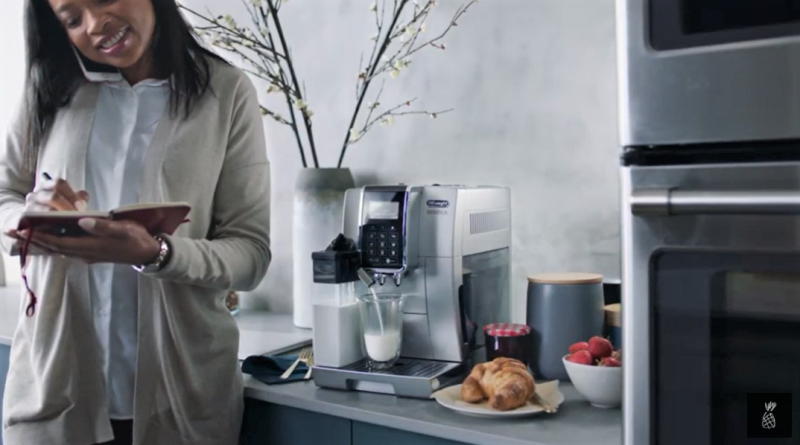 We are happy to share the edited videos for De'Longhi's new Dinamica and Specialista expresso machines that were recently shot and produced here at Cooktop Studio, the premiere kitchen studio rental in Sunset Park Brooklyn, right outside of New York City. Last month we posted a picture gallery and background information on the shoot, but seeing the finished videos really highlights our kitchen studio's cool contemporary environment that was an instant draw for De'Longhi.
DINAMICA EXPRESSO MACHINE VIDEO
The first video we shot for this campaign at our kitchen photo studio NYC, was for the Dinamica expresso machine which was shot in our blue-grey oak modern kitchen. With a cast of two and a little green finger paint, they were able to create their story.
SPECIALISTA EXPRESSO MACHINE VIDEO
The video for De'Longhi's Specialista expresso machine needed a different approach which
required building a second kitchen set in the photo and video studio to tell a different story. Man, machine, and dog tell the story in a humorous way.
We are appreciative that De'Longhi chose Cooktop Studio to film their new videos and look forward to seeing them here again in the studio!
For more info on renting CookTop Studio for your next film or video kitchen, food or cooking project in New York City or Brooklyn, please see our rates and contact information HERE.